Old homes, old creatures and wonderful memories come together in a grand home turned guest house in Tanzania
George is one hundred and twelve. His back is bent, he's dirty, his eyes are clouded over. Like all very old men, he struggles to get up, walk and stand still while I rub him. In fact, if I want to rub his back I have to hold up his hind legs to do it, for he nearly collapses  with the pleasure of it.
He is so grateful to be rubbed.
George is an ancient Rhodesian Ridgeback, the last of the original canine inhabitants of the gracious home in Arusha that is now known as Researcher's Rest.
When I woke up this morning after two straight grueling days on the road, I heard a combination of the birds with the local "crazy" church, a source of such extreme noise that even the locals, who are accustomed to such things, aren't terribly fond of hearing. I'd opened the windows to allow the cool night air in last night, knowing that the loud music and the distant enthusiasm would be my alarm clock. Closing the windows solves that problem.
The five beautifully-appointed downstairs guest rooms are empty at the moment, the result of both Covid fears and the current war in the Ukraine. Lots of people stay home during such times, although in many ways it's the best time to travel. George is happy I did. He knows my hands.
Sufficiently roused, I headed downstairs for my first duty of the day: George. There's an unused fireplace in a patio area just off the living room. Where wood would be placed is an ancient blanket, which George occupies when he's not lying next to the gate guard's feet out front. By being close to the kitchen, he gets a shot at the first food without having to fight willy-nilly with the puppies, who are terribly rough on him.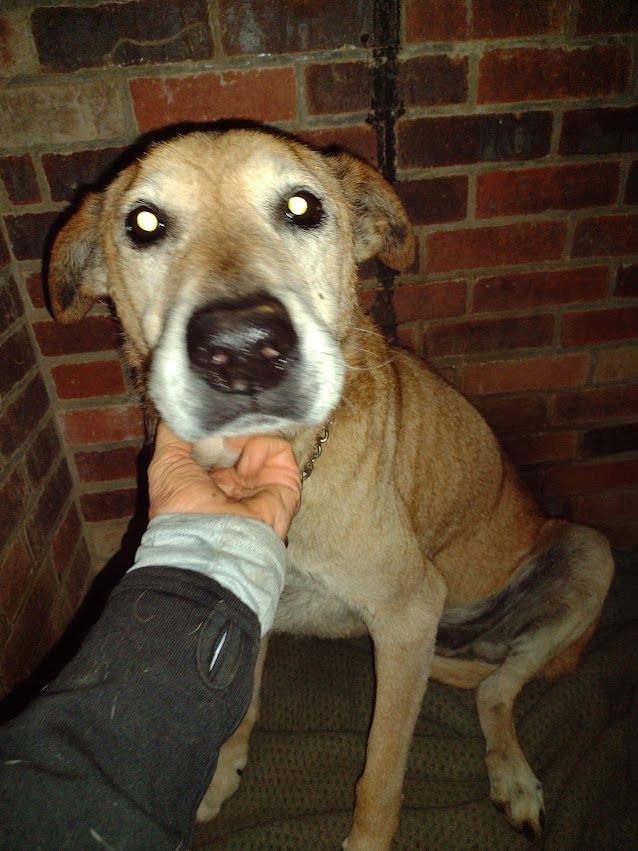 As with all young dogs, they are physically demanding and their play hurts his old bones. Like many if not all young things, they demand attention, can't wait their turn and shove the old man out of the way in their eagerness to get pets and treats.
Like a lot of people I know, in fact.
No matter how old he is, though, George knows my smell and my hands. The years I've been coming here since 2013, I've spent plenty of time with him and Lottie, the other ancient dog who passed away between visits a few years back. The moment he smells my hands he pushes his head and body up against me, knowing what's coming. Since I work on animals, I know where to find his best spots, which send his creaky old body into spasms.
All old things should be thus treated.
Researchers Rest was the private home of two British women who bought part of a coffee plantation and built this home. Researcher's is now surrounded by Arusha Town, which has seen tremendous growth. My safari operator, Ben Jennings of ETrip Africa, worked with owners Jo and Judith and lived in the spacious upstairs apartment home where I am now staying (more on that later). Ben took over management of the property when Judith returned to Great Britain for medical and Jo passed. He has since ensured not only that the staff continues to be employed here but also that they take on increasing responsibilities for its daily management.
Happily, the dense foliage that characterizes this part of Tanzania helps soften the church sounds. The grounds are perfectly kept. Birds are everywhere, and the staff, which Ben has continued to pay through these two rough years without steady guests, go about their business picking up the leaves, tending the garden and planting vegetables.
Vegetables which the chef and manager Eddie Laswai will turn into some of the most enticing home-made food that never got a five-star rating, but should. Eddie picked me up from the airport yesterday and it was like being picked up by family. When he made his spectacular soup and set the table just for me, I handed his big pot back to him nearly licked clean.
Ben ran a GoFundMe in 2020 which also allowed those of us who know and love the property and its staff to help fund the upkeep costs and their salaries while times have been challenging. It's a statement to how much we all love the place that there was significant support. As with all such efforts, the longer Covid drags on the harder it is to sustain the grounds. Ben was able to meet his goal, but if you feel  generous please consider adding a few dollars (better yet, come visit):
However, as much as I appreciate the long-standing staff, the quiet grounds and wonderful care here, it's George who is going to get most of the attention. Now at an astounding sixteen, he is not long for this world. When he dies, some of the last of the living memories, other than the staff and the great trees which shade this gorgeous property, will pass with him.
The rest, including the rambunctious new puppies, will carry on.
I am in and out of here for a few days, surrounded by people who have been a part of this property for decades. There are unsung heroes here, people who learned to get along and support each other while uncertainty clouded the future, and still does. As I look out over the grounds through the great bay window which glows green with the emerald lawn, I sometimes wonder how long such places will continue, as population growth and the passing of those who built these homes and handed their management to others change the path towards the future.
It's a testament to Ben's understanding that many individuals and families counted on Researcher's Rest that he committed not only to the place but also the people. Those of us who travel to Arusha and who really appreciate access to this kind of property with all the history and memories Researcher's offers are grateful, as are the staff.
During high season, climbers cram the rooms and pack their rucksacks for the attempt up Africa's tallest peak, then rush back here to recover in style while Eddie plies them with his homemade treats. I plan to do precisely that next year, all other conditions willing. Perhaps it's time for you to do it, too.
If ever there was a time to visit Arusha, which like much of this huge continent is changing, it's now. Tourism is still down, which means smaller crowds, deeply grateful folks to see you coming, and the service couldn't be better. If you're keen on hiking Kilimanjaro, the trails aren't as crowded, the restaurants aren't as jammed, and like I said, this is the perfect staging and recovery spot once you leave Moshe, which is Kili central.
Researcher's Rest is a throwback to a time when gracious homes popped up in relative isolation. That isolation is a distant memory, but many of the homes are still here. This one housed amazing researchers; hence the name. The living room, lined with antiques and wonderful old books, is full of memories, and waiting for us to make our own.
Meanwhile, I am going to tend to George, for all too soon, he shall also be a memory.  I intend to make his last memories of me very good ones.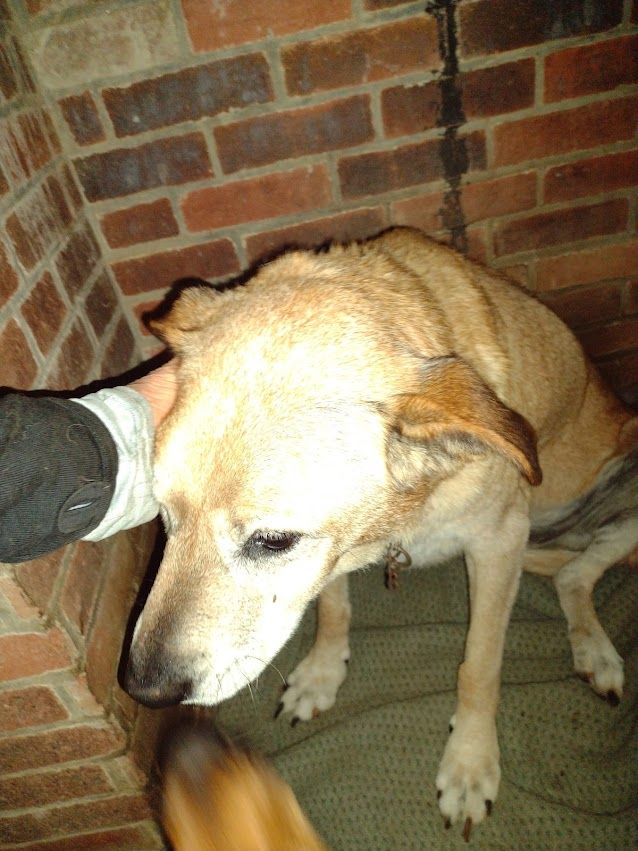 Dear WalkaboutSaga Reader,
Thanks kindly for reading my material. If you haven't yet decided to support my writing, please consider doing so here.
A lot of work goes into the production of those articles. As a freelancer, I am supported by those who are kind enough to help me keep the lights on. Even the smallest of subscriptions adds up, and for those I am deeply appreciative. The best part about being part of this community is that those who help me keep the bills paid also get to direct my content calendar, so it really is about you, the conversation and sharing our resources.
You can put pennies on the porch here.
However you choose to participate, please know that it matters.