Or, how to "catch the next wave"
Stan was wearing a Notre Dame t-shirt when he strode into the Stella Maris hotel dining room in Moshi, Tanzania this morning. He's a flat-bellied, healthy guy close to sixty. When he opens his wallet to give you a card, a big silver star gives away that he's a Reserve Lieutenant with the Lake County Sheriff's Office (outside Chicago).
There's a lot more than that to Stan Taylor.
Stan is the Executive Director of Mailisita Foundation, part of which is the Stella Maris Lodge. The Stella Maris Lodge back before 2005 was little more than a pipe dream of a few local priests who were struggling with how to create a school for impoverished and at-risk kids here in Moshi. Stan's a member of a Catholic church near Chicago when one of the local priests began to agitate for a way to build a hotel that might provide money for a school for these kids.
Stan's a project manager,and had retired from Accenture in 2005 as a Managing Partner at the ripe old age of 41. He was hungry for a way to give back, as he had the energy and the time. The wave was coming, albeit he didn't know it at the time.
The priest convinced a few key people to visit the area (including a pediatrician, a local CEO of a multi-million dollar money management firm and a number of other key folks who possessed not only the skills but the heartstrings to get committed). Stan, who had initially written the idea off, took at look at the plans.
He saw serious potential. He'd left Accenture behind, but he would soon be up to his elbows in ensuring that a hotel would be built to provide education and opportunities for these primary school kids. The others were similarly committed, and so the idea developed power, just like one of those massive rollers coming in to Playa Grande, Costa Rica.
Suffice it to say he had his hands full. However, after a midnight moment during which he realized that the project was a bust — they'd hired a very expensive hotel manager who was seriously unprepared to sell the hotel rooms- he had a brainstorm. That brainstorm led to successful bookings, and those bookings led to, well, this:
When I get up and walk into the second floor bar which looks out over the snow-covered shoulders of the great Mount Kilimanjaro, below me spreads building after modern building, lined by spreading palms, and filled each morning with the sounds of well-dressed, well-fed kids whose futures are far better assured.
Stella Maris is now independent, its owners and operators well-trained and perfectly-suited to running it. Stan sat across the table from me this morning for a while, acknowledging that at nearly sixty, he's irrelevant to this foundation.
To my question about what's next, he grinned, then spread his arms out wide:
"Wait for the next wave."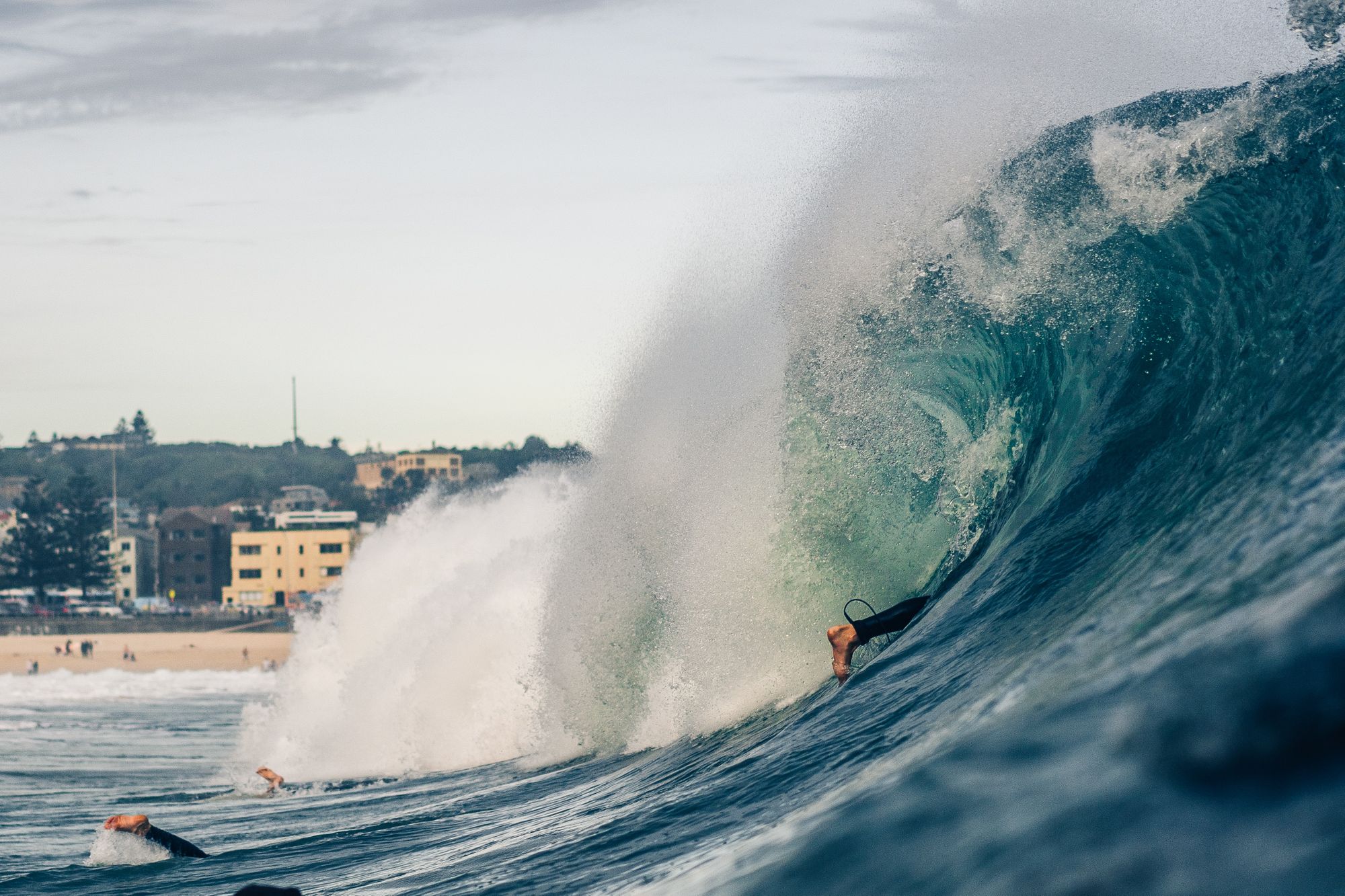 Part of what Stan does back in America is teach police units how to use drones to do three-dimensional assessments of accident sites. It's not going to be long before those folks get good enough that they won't need him, either.
That's the whole point. When you are a master at something, it's your job to ensure that you have trained people to replace you, and suddenly you're irrelevant.
That's precisely what true masters do. For the moment you can hand off your work to those you have trained well enough to replace you, you are free to catch the next wave.
Far too many of us get so intensely identified with our roles, whether as parents or teachers or managers or CEOs, that we can't possibly let go. The idea of retirement, or hanging ten for a while without a wave to lift us up, is stultifying. And, research continues to show that work keeps us relevant, our brains juicy and involved, and our hearts happy.
When we define ourselves exclusively by what we do as opposed to who we are, which can potentially be vibrant, interesting and adaptable people, when the thing we do disappears it can be devastating. Empty-nesters to the newly-retired, life can leave us lifeless, unless we understand that our best and highest role is paying it forward by developing those whose lives we touch.
I've been laid off five times by major corporations during my working life. After the third, I dusted off, got certified in a few training programs (such as how to help people manage through a downsizing) and went into business for myself, for good, back in 1992. Since then, there have been plenty of serious faceplants, mistakes, and losses. The waves, as Stan describes them, just keep on coming. It's been my job to learn to ride them, not be crushed by them. That and to look forward with great excitement after releasing something: a love affair, a way of life, a way of working, and then be in trusting anticipation of what comes next.
When Stan I and discussed his work at Stella Maris, we outlined part of what makes him successful. He described his decision to take on this massive endeavor as indicative of both hubris and arrogance, and laughed. I heartily disagree, for Stan is gifted with both humor and humility. He knew, when he took on the Stella Maris project, that there would be problems, financial challenges, issues and irritations. That there would be delays, disappointments and on occasion, perhaps even disgust when things backfired or didn't work out as planned.
However, being a project manager teaches you to not only assume that such things will happen, but also to have contingency plans for them. And, worse case scenario, the project fails, you own that, and prepare for a selloff.
Which is precisely what happened with the poor hotel manager. However, Stan learned about a group of visiting International Service Learning nurses from the States, found a way to start booking those nurses in his nascent hotel, and shortly after they had all written glowing, five-star reviews, local climbing companies wanted to send their climbers here. It didn't hurt that Stan had some key contacts at Abbott Labs, but that's the advantage of corporate experience, and the natural ability to network. The nurses stayed at Stella Maris, loved it….
And that was that. The rest is history.
When my driver brought me here a few days ago, it was the first time I'd seen the property since they'd opened in 2012. I was amazed at all the new rooms, all the kids, the superb shape the property is in. The rooms are beautifully appointed, and you sink into fabulously-scented fresh sheets at night. Top rate.
Now, Stan is at the end of his time as the executive director. As he approaches the big six-oh, he has no clue what's next. However, his attitude is that whatever that is will be perfect.
When you and I are brave enough to acknowledge that the real test of both mastery and maturity has more to do with our ability to train our replacements and had the reins over to the next cadre of leaders, we leave ourselves open for magic. We can't know what will come next. However, the confidence and capabilities that we take into that next challenge will be tested and tried.
If we're fortunate we will discover that we are, in some key ways, rookies all over again. That newness, that attitude about being willing to not know, to live in the question, are all a big part of what keeps us young, keeps us engaged and deeply happy.
Stella Maris, which is a hot-spot for Kilimanjaro climbers (and I can attest to the quality of the stay, the staff and the food), was Stan's next wave after waving goodbye to his project management job at Accenture.
This morning we waved goodbye as he headed out the door, all energy and enthusiasm, to take his mid-eighties parents on safari. He is waving a fond goodbye to Stella Maris because they no longer need him to be directly involved.
For Stan, as for all of us, the next wave is coming for us. The challenge is to be on the board, in the water, and waiting for it with all our hearts.
So how do you catch the next wave?
Commit to getting very skilled at what you do right now
Assuming you have responsibilities (parents, managers, etc.) identify and start training the skills you know those people are going to need not only to replace and replicate what you've done, but even more so, to improve on it. While you and I can't do this with our kids, we can with our employees: always hire and develop people who are smarter and better than you are.
Plan for failure, avoid doing things for them, step back and allow faceplants. Let people develop on their own terms and timeline. Support but never save. Being a savior robs your kids and your people from learning how to stand on their own two feet. Constantly support and celebrate wins. Push your people past where they think they can go. Because when they see they can, they will thank you forever for believing in them when they didn't believe in themselves.
Start pushing more and more responsibilities onto your people, even though they don't think they're ready. In fact, if people demand responsibilities, that might be a sign that they really aren't ready yet. If you're a good judge of character you'll know the difference. Let people earn those rights, and on the other hand, be courageous enough to allow your folks to do things their own way without robotically doing it yours.
Get out of the way of what you've created. And then step down. Often your people will claim they aren't ready yet. You know if they are. And, if you've done your job, you've also taught them that failure is inevitable, and a truly good manager plans for it, allows for it, and doesn't fear it.
Walk away, find your board, paddle out, and wait for the next wave. It's coming.