Time and dime are just part of the plan
gathered itself and sailed effortlessly over the large tree trunk, the fallen olive the result of a determined elephant.
Most of the rest of our group did the same. There were nine of us, including a couple in their late fifties and a gentleman who had celebrated his 66th birthday while on the riding safari.
While I'm not a trained eventer or jumper, I took both of the horses I was riding over various trees, albeit not the higher ones, at least until I've had a bit of training. There is always and forever time to get better at just about anything.
None of us on this riding safari, which is offered by Offbeat Mara (owned and run by Cindy Voorspuy, who is in her fifties, and slim as a shaft of wheat after a lifetime of horse riding and African life), is a super-geezer. We are, however, active. Most of us who are past fifty are regular riders, which makes a trip like this a breeze.
Along with us were three younger women, two of whom were not as experienced riders as the rest. Didn't matter. At the end of eight days of mad gallops alongside zebra, wildebeest and giraffe, crossing swollen streams full of hippos and facing off with some of Africa's greatest mammals, you improve. Often, without even realising it.
To be fair, there's plenty of down time. Leisurely walks, a midday siesta break for lunch and long snoozes during the heat of the day, topped of by a final ride to the next campsite, where a fabulous dinner and a hot shower await.
Simon Kenyon, our guide, often led us leaping over various obstacles, including some which featured acacia thorns. You would want to avoid landing in them unless you favor perforation. The Maasai gather acacia to make a brush fence around their bomas to keep out predators. It works.
While we rode all across the vast acreage of the North Mara Conservancy where Offbeat have a camp on the winding, chocolate-colored Mara River, we passed car after car, mostly Land Cruisers, with other folks on safari. The occasional young family, but mostly people in the upper age bracket like many of my fellow riders.
At night we slept in heavy canvas tents, on comfortable cots. Staff brought us hot water bottles to combat the relative cool of the Kenyan bush nights, and in the mornings hot water had been poured into the wash basins in front of our temporary homes. Food was delicious, beautifully prepared. Even Jacqui, who had severe celiac disease, had specially-made bread, mayonnaise and food that was perfect for her condition.
Adventures like this are not just for the young.
Aspirational advertising often shows photos of fitness models leaping off the decks of a phinisi boat in Indonesia into pristine waters. They show fitness model types running their horses over the open plains. The implicit message — and how so many of us see this — is that you and I, who are over fifty or sixty, don't belong out here.
Nothing could be further from the truth.
People I've spoken to about these photos tell me that when they see shots of gorgeous women in bathing suits, their first reaction is that they don't have a body like that any more. No way in hell they want to be seen in their full reality next to a girl with a waist.
That's a wasted message and a bad ad. Because while the folks on my trip might not have been obese, they also weren't fitness models. They were fit for their ages, capable on a horse, and able to go on hikes to watch the sun go down. You and I don't have to be in uber shape to do those things. We simply need to be functionally fit.
That means fit enough to ride or hike, fit enough to carry on a fairly busy schedule, and fit enough to manage the occasional walk over a stream or climb an escarpment to watch the African sunset. None of that requires you to be an endurance athlete. Nor does it demand youth.
Trips like this are for everyone. If you don't happen to be a rider, you can opt for the safari by Land Cruiser. You still get the experience of the wild, sleeping in the tents, and exposure to parts of the world that are fast disappearing.
Many of us whose children have flown the coop and are off creating their own families have the time and dime to invest in the kinds of experiences that really can change lives. African safaris offer those experiences, as well as introductions to all kinds of conservation efforts that you and I might wish to support. In fact, organisations like Offbeat do support conservation, not only through considerable annual leasing fees but also campground fees and some twenty percent right off the top of what you and I pay for the trip. Those pounds, dollars, shillings and euros go directly into preservation efforts so that there is a genuine Africa to visit in the first place.
This is just one reason that I regularly urge people to eschew the Cancun or Costa Rica hike and hie off to somewhere far more exotic. Not only are the memories indelible, but you will also be directly contributing to the future of species that are seriously threatened by the twin challenges of climate change and over-population.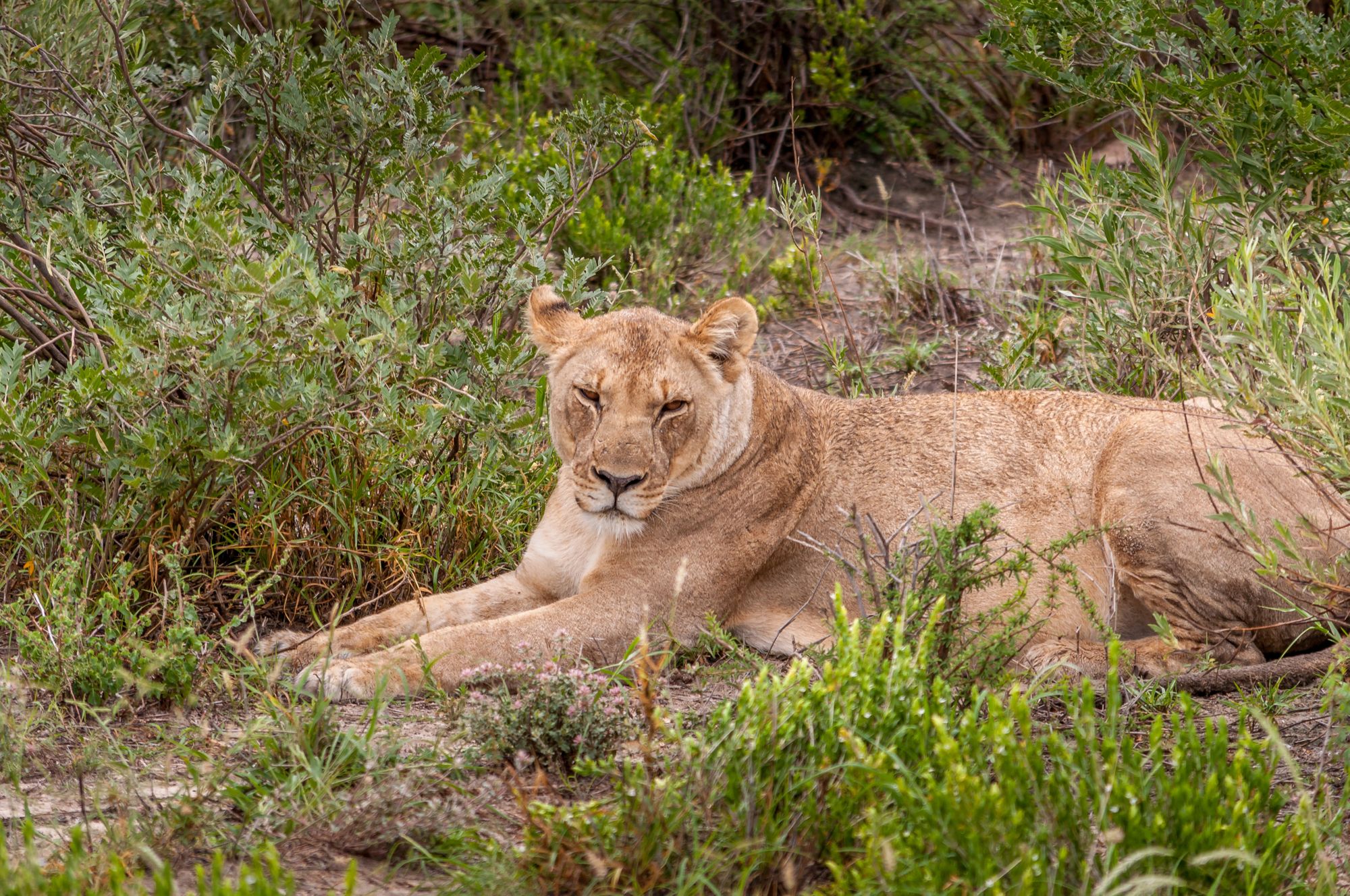 Trips like this are also not solely for the uber rich.
If you are mildly disciplined, you can eschew the regular trips to Starbucks, the impulse purchases and nice-to-haves that tend to add up to an awful lot by year's end. You might be quite shocked at how much you can set aside when you put your mind to it. A friend of mine saves for trips like this religiously, and when she makes an impulse purchase (say, a pricey blouse) she duns herself twice that amount to her savings pot.
Another way to do it is to only use credit cards which offer free mileage programmes. Most of the airlines these days give out the majority of their miles awards through their in-house credit cards as opposed to frequent flyers, which is almost a misnomer any more. You can research the best cards, tailored to your credit score, at
The Points Guy
Maximize your travel with hands-on travel advice, guides, reviews, deal alerts, and more from The Points Guy. Check out…
thepointsguy.com
This is how I get all my flights for free by using my CC to buy everything, then paying it off at month's end.
Life-changing, memory-making adventures like this are for the young in spirit and those who have a taste for seeing what is left of the wild, and experiencing it in ways that most never will. It takes an investment, of course, but all the best trips do. Again, part of the higher cost of the best safaris in Africa is to ensure that lands are set aside for the very species we most wish to preserve. There is no other way to get it done without tourist dollars and visits making the land more valuable than for farming and grazing.
Many people ask me how I "get" to do what I do. There is no "get" about it. You save, you scrimp, you work, sometimes if you have the right skill set you can organise trades, but for those who don't it's actually far more accessible than people might imagine. You need only to genuinely see yourself doing this kind of thing, make the first step towards it by researching what excites you. It is amazing how swiftly things fall into place once you set your mind to it.
The great heartbreak, to my mind, is when someone says "I gotta do that someday…" and never does. Whilst that of course is their perfect choice, the tragedy is that someday is always and forever another time until age or infirmity or financial distress make that someday a never.
If the idea of being face-to-face with a magnificent male lion, a massive bull elephant lifting his trunk and great ivories in your direction makes your heart sing, then start saving now. Start using credit cards which give you flight miles, use them to buy everything from gas to groceries. You might be right shocked at how fast you end up with enough miles for a round trip to Nairobi, or at worst, enough so that the final price is well within reach. Set aside X dollars/pounds/euros/shillings whatever every week, every month.
Sometimes what I do is make it real by saying that when I don't spend $100 on this lovely blouse, that's an extra night or two at a hotel, or an extra hour or two of riding, or a kayaking trip. The money isn't just money, it's the realisation of experiences that last forever. Blouses don't.
Epic adventures are for you and me and everyone. Any age. You need only to be functionally fit (although there are plenty of adventures which cater to those with disabilities, do your research) and food requirements are easier to accommodate than you might think. The best outfits know how to cater to idiosyncratic eaters (and I am one, so I know).
Nike's right. Just do it. However I might add, Just do it NOW.
Because this time next year or thereabouts, you might be staring at a pair of bachelor cheetahs, lying sleepily in the shade of an olive tree, like we were only a few days ago. We were on horses, and the other folks had just pulled up in a Land Cruiser.
When is it your turn to be dazzled?