You've done Kilimanjaro. What's next?
Each year some fifty thousand wanna-bes hit any of the eight trails to the storied green sign on Uhuru Peak. About two-thirds, or roughly 65%, make it. Large, small, big, tall, all colors, genders, cultures, they take a moment to take in the very thin air, lift a V for the camera, then hurry down hill to get some AIR thank you.
Two days or so later, depending, if you're in the right room (they are all "right rooms") here at Stella Maris, which is the hotel that is effectively Kili Central during the two high seasons, you might gaze out the window and see the massive sloping shoulders of the mountain you just climbed.
"Holy sh*t,' you think, not without good reason. "I just climbed that mountain."
I did that seven years ago.
Okay okay, I sorta did that.
It took me a good long time to get out of my bed, given that I was so damned sore all over that it took several minutes of determined coaxing just to reach my jar of muscle cream. That was despite the fact that my bladder was so full and screaming so loudly that I was very close to embarrassing myself.
After I slathered myself with nearly have the tub, I took care of business.
THEN I looked with wonder at Kilimanjaro.
The sheer number of people who attempt it every year can — sort of — make a summit not that big a deal. However, that has nothing to do with your unique story, what drove you to do it, and the price you paid to get to the top.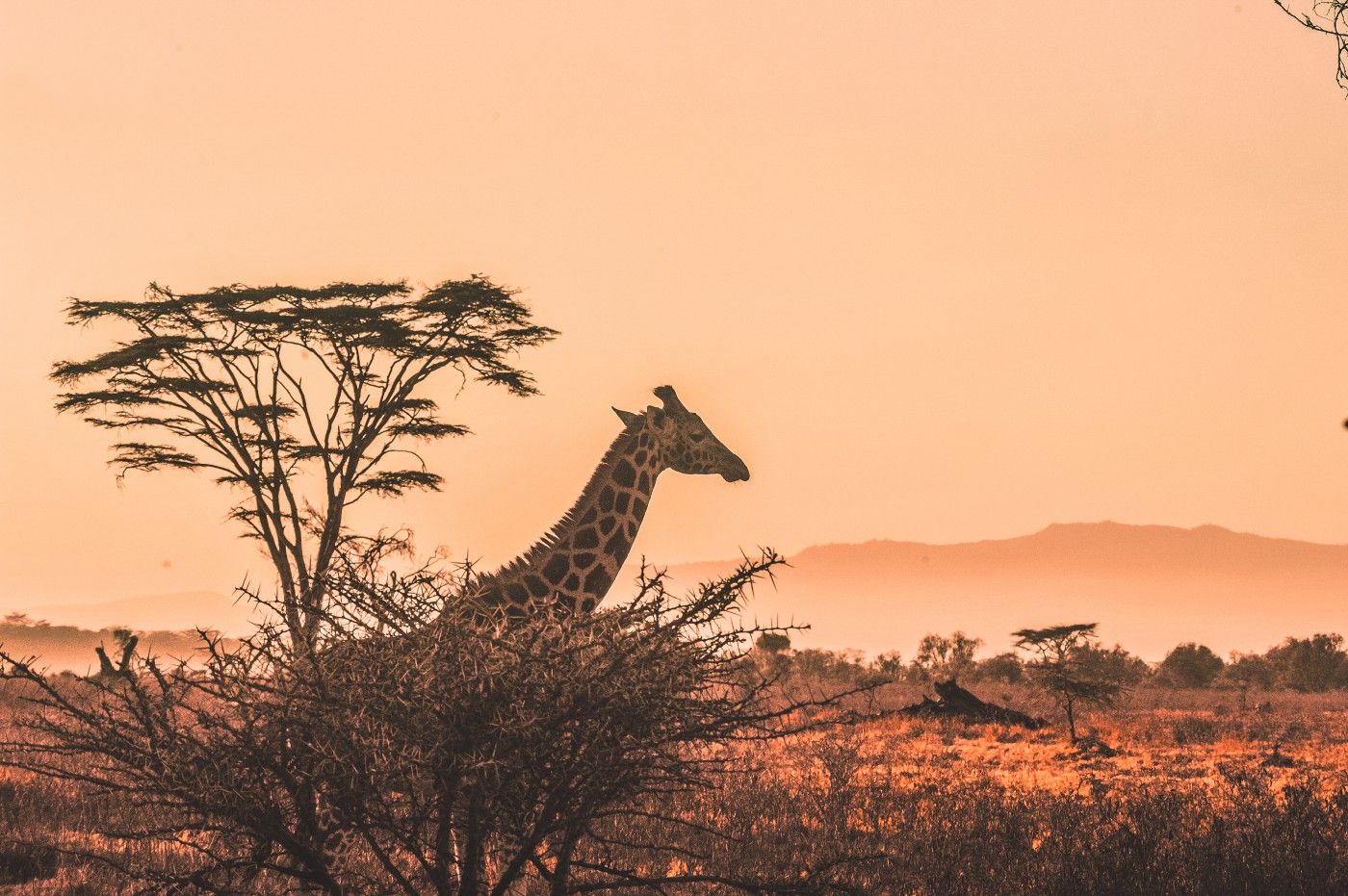 Then, after a while, perhaps on the airplane, perhaps as you gaze out over Ngorongoro Crater at the animals while you slowly get back to normal, you think,
"Now what?"
I was sixty when I climbed Kilimanjaro.
I had been bitten by the Africa bug. I'd been here before, but having done this climb with E-Trip Africa, who had done a superb job, I wanted to use them again.
And did. Some companies only take you up the mountain. Some also have side trips available, often to Ngorongoro Crater. Others can design custom trips. It varies widely, and it also depends on where they have licenses to operate.
E-Trip Africa is run by Ben Jennings, a Wyoming boy who, having been born and raised in Yellowstone Country, made his way through the Peace Corps and ended up in Arusha, Tanzania, which is tourist central for Tanzania in many ways. Years ago it was a tiny town, now, because of the tourist industry, it's a bustling hub with more than a million people.
E-Trip (please note, I am not an employee, nor do I receive payment for writing about E-Trip, these are my experiences with them) operates primarily in East Africa. After summitting Kili in 2013, I returned in 2015, to track chimps and gorillas, river raft the Nile out of Jinja, Uganda (where professional kayakers practice) and ride camels for a week across this hot land.
In 2018, because Ben was interested in expanding his mountain trips, he and I joined up with his top three guides to head up Mt. Kenya, using a local climbing company.
About an hour ago I renewed my friendship with Bosco, one of the three guides who took us safely up that mountain. It was much more technical, although there are three peaks, of which two are strictly for crampons and technical gear. Bosco and I laughed the way people do when they have shared a serious adventure for the first time together.
Our group walked up the "easiest" peak, which was no walk in the park. There are boulder fields, and a huge, high scree field. The day before the summit climb, we put in nine hours. The scree field is at fifteen thousand feet, and even after you get over it you still have a hike to your overnight accommodations. The summit climb starts very, very early, as with Kilimanjaro.
The hike through the fascinating scrub, the prehistoric-looking trees, the mountains is remarkable. Very different from Kilimanjaro. Those treks take you up broad beaten paths, trod by millions of hiking boots. As you hike up Mt. Kenya, you have a completely different experience. You pass through multiple diverse zones, but they have a different sound and feel. In some ways you feel like the first white person, which of course is ludicrous, but there is a sense of magic here. A great deal of that is because almost nobody else is up there with you.
During the high season, Kilimanjaro can feel like Grand Central Station. That of course depends on when you climb, but if you go in the Northern Hemisphere summer, be prepared to feel, well, like you're in Grand Central Station at the most popular camps and huts.
Mt. Kenya, for me, was just the opposite, and very appealing because of that.
What's even better is that not far from Mt. Kenya, as the crow flies, about 42 kilometers, is a wonder of a rhino conservancy. I had four days there this trip to see what the owners are doing — and it's considerable- to rehabilitate chimpanzees, to rebuild rhino populations, protect elephants and much more.
On top of this they have, on about 20k of their 90k+acres, a variety of healthy for- profit enterprises including livestock and agribusinesses. For curious visitors like me, that means that any money that I might designate for conservation as a gift goes to that work in full. I took day drives, went out on rhino patrol, took a fabulous horse ride and visited the dogs that protect the park from poachers as well as help locals identify thieves or find missing people.
Even if you're not terribly interested in conservation, one of the best things about doing a climb up Mt. Kenya is that Ol Pejeta is so close by. As you recover from your climb you can relax, or see game, or you can spoil yourself (as I did) with food at Morani's Bar and Restaurant. The food that's provided by Wesley the cook right at your accommodations is also terrific, especially if you're a fan of fresh fruit.
The climbing companies on Mt. Kenya are for many reasons not as sophisticated as those on Mt Kilimanjaro. There simply isn't as much traffic. However, going up with E-Trip Africa's top guides, who all have extensive experience on Kilimanjaro, ensured that I got the same medical attention and professional care were I going up the Rongai Route as I did in 2013. That's one reason why I went up with E-Trip.
Here's the other reason. E-Trip, along with 158 other climbing companies are members of KPAP, or the Kilimanjaro Porters Assistance Program.
Kenya doesn't have a program like this in place. If you head up Mt. Kenya, your porters, as was for many years in the past on Kilimanjaro, are largely made up of farmers and pastoralists from the local community. Those men (so far, all men) do not typically have proper gear, tents, mattresses, sleeping bags, and most certainly not proper clothing. For them, porter work is in addition to their other work, not a primary profession.
When we went up the slope in November, 2018, the porters who accompanied us had the clothing on their backs, whatever shoes they owned, and if it rained (and it poured) they got wet. Day after I day I watched one man who wore a blue military sweater which stuck to his body like a wet blanket. It effectively was a wet blanket. That's all he had.
While there is a good effort to try to ensure porter safety in more popular climbing destinations, Mt. Kenya isn't likely to get that kind of porter support any time soon. More likely, places like Nepal and Peru are higher on the list. In the meantime, though, you can, and I might suggest that you consider, head up Mt. Kenya with an Arusha-based climbing company which is also a KPAP Partner Company (please see blog article on this topic).
That ensures that the porters who take you and me up Mt. Kenya receive the same quality compensation that porters and support staff do with KPAP Partner Companies in Tanzania.
So, what next after Kili? I can't speak for you, but if you are as much in love with Africa and her mountains as I am, I'd suggest Mt. Kenya. There are plenty of ways to climb her, this is just my suggestion. I love being able to see good conservation work, observe amazing animals, take a short horseback ride and relax after a hard climb.
It's a fine way to satisfy your Africa bug.