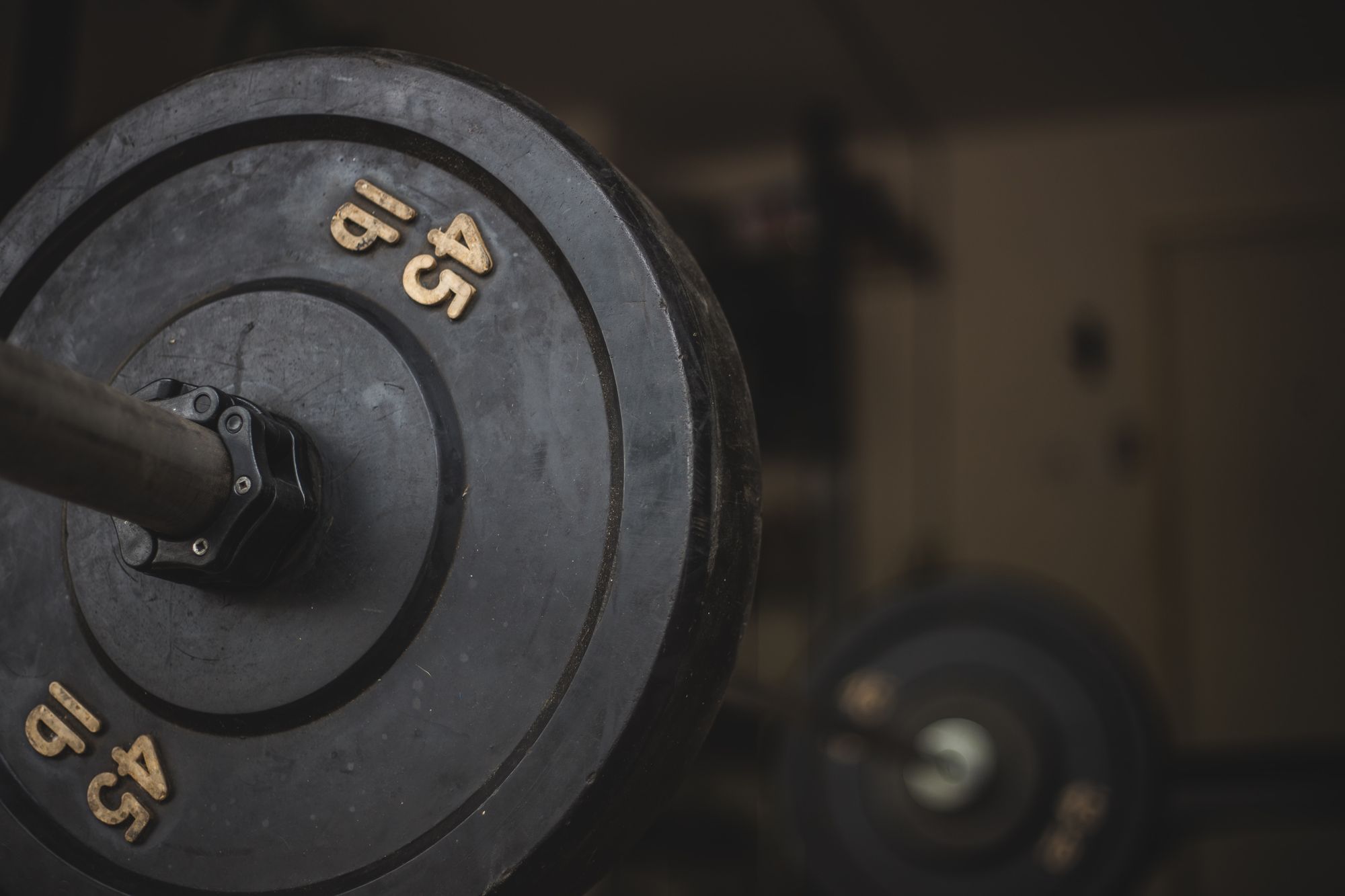 Some advice from my sports chiropractor on returning to an active life after quarantine
If my Planet Fitness on West 11th in Eugene this morning was any indication, life is stumbling its way in fits and starts back to normalcy. I got there late for me, as my normal routine puts me at the door at 5 am. Today, at 7, the pre-work crew was busy, the gym full of energy and life. I love it like that, even if I do  have to wait for a set of dumbbells. However, you could tell some folks weren't happy. Quarantine left its mark on us in many ways, and for a lot of my fellow gym rats, the additional padding was bad news. You could tell how strongly they felt about it given the energy with which they threw themselves into the work.
Advanced Chiropractic's Dr. Kevin Plummer, who has been putting me back together since I moved here last year, said that the 35-year-old man who suddenly sprouts the quarantine beer belly after having never missed a workout in his life is probably his most typical client.
"These guys are shocked", he said, rolling me to the right to get rid of a crik that blackberry battles gave me yesterday afternoon. "They've never had to rebuild from anything. Never been injured.
Now, at 35, they have bodies like their fathers, and it horrifies them. They honestly don't understand what's happening to them.
"As with so many of us returning to an outside, active life here in Oregon, dealing with what quarantine and a year of poor eating and exercise habits may have dumped on our bodies can be genuinely depressing. I asked Kevin what he tells his patients.
His primary message: it's a process.
"First, just show up for a week. Just be there. Do what you can, and whatever you do, don't try to do what you could do a year ago. Do a light workout. Just. Show. Up." In other words, work out light. Be kind, and be patient. Most of us don't realize that for every pound we packed onto our bellies, the spine registers four times that amount in additional strain. Physics, in this case, can be genuinely hard on a body.
"At this point," Plummer adds, "Don't worry about changing your diet. Just show up. Focus on just this one thing, because you are rebuilding both the habit as well as your relationship with your body. You're going to be learning how your body responds to a return to exercise. The journey is different for each of us."
Kevin mentioned that people who have been injured or have suffered setbacks understand that a return to full health can take time. If this is your first time, you can be impatient. Impatience leads to injuries if you're not careful, and you may want to give up. Don't. Because you really can do this, and in doing it, you learn to trust your body to respond to work.
When I started back at my Planet Fitness, I wanted so very badly to leap into my routine as though I'd never left. Not only do I know not to do that, long practice and experience with recoveries have taught me that just getting back into the habit can be hard enough. Having to drop weight, or look at a disappearing waistline that used to be a source of real visual pleasure can make it hard. While you might be worried about other folks' noticing, well. They're more likely looking at their own images and wondering about all those late night pizzas. You're in good company, and that's great news.
"The second week, focus on getting slowly back into the swing of things," Plummer continues. "Use less weight, do fewer reps. The idea is to simply communicate to your body that it's go-time, we're going to work. Soreness is inevitable. Injury isn't. That, you can control. You add a little more each day, maybe one more rep. Don't push it. You're inviting your body, not forcing it."
Once you and I hit about 25, nature has determined that we are past reproductive age. After that, without regular work and maintenance, deterioration is inevitable. However, even with a long layoffs, you and I can rebuild, not only to our previous states, but even better. That's great news.
"By the third week, the soreness should be wearing off," Plummer continued."You've started to rebuild the habit, whether that's gym work or cycling or running. The first two weeks are the hardest because you may feel discouraged about what you lost, and the initial demands of gearing back up can seem hopeless. They aren't, but the only thing that gets you back to fitness is not giving up."
By my third week, I was almost back to my normal weights. Pushups were easy; I'd done them at home. What was hard were some of the machines, and exercise like tricep pulldowns. Also, by this time I'd made visual friends with other early morning regulars, and that familiarity, which is what makes the gym so welcoming, also made it more fun to come back. We encourage each other without even knowing it.
After having fracture my pinky toe twice, I had to ease back into walking, then hiking, then running. Timberline Drive near me is one long stretch of steep inclines. Heading out is a breeze because it's all downhill. Heading home is a righteous bear. As a result, I can see how much progress I'm making by how fast I can go, or how many rest breaks I have to take. That's progress. Slow, but encouraging.
At this point, if you're feeling good, chances are it might be time to visit your nutritional habits. It's a lot easier to make shifts in your diet when your body feels good, for you stop eating what makes you feel full, or uncomfortable. A fitter body starts demanding better food, and you can feel the difference. The other key piece is hydration.
Eugene is experiencing a very hot, dry April, which means that the dry air and unseasonably warm weather requires that you drink more. It's not just that proper hydration is a key to good health. Under quarantine, alcohol consumption rose along with too much time watching TV and generalized stress.From the article:
During the seven weeks between 1 March and 18 April 2020, there were large increases in alcohol sales in the U.S. [17].  Data from the week ending 21 March indicated that alcohol sales for  off-premise locations (e.g., liquor stores) had increased by 54% and  online alcohol sales had increased by 262% compared to sales data from  the same week in 2019. Although the increases in alcohol sales did not  remain at these levels, overall data for that time period showed that  in-store purchases were up by 21% and online alcohol sales by 234%  compared to 2019.
The additional sugar burden as well as the development of an unfortunate habit of increased alcohol places a double-whammy on the body. If your beer belly and additional gain are the result of more alcohol, it may well be time to return to water, as hard as that may be. If you do, not only will your belly thank you by slowly diminishing, your body and brain will thank you for getting rid of the poison load in your system.
And one more thing about hydration. Many of us misread thirst for hunger, and end up consuming more food when the body needs more liquid. Preferably water. Please see this, for tips on how to help your weight management program succeed by taking in more fluids instead of more falafel, or whatever your favorite snack might be. Not only will your better-hydrated body feel better but your performance might just rocket as well. From the article:
The same part of your brain is responsible for interpreting both hunger  and thirst signals which can often result in mixed messages. You should  aim to eat every three to four hours, and if you feel hungry between  meals, you may simply be thirsty.
During your fourth week, if you've been steady, consistent and not pushed too hard, you should be back up to your pre-Covid weights. Your running times or cycling times should be returning to normal. If not, be patient. If you gained a lot of weight, this might be why, so just give yourself time. Don't make the mistake of believing that exercise is a weight loss plan, because it isn't. Better nutrition is your weight loss plan. More water, less beer (or any kind of alcohol) will vastly improve your mood as well as your waistline. You won't feel wasted, and your time at the gym or on the side of the mountain won't be wasted, either. It isn't going to happen overnight. Your extra weight came on ounce by ounce, and you lost some of your strength bit by bit. Letting go of the need to return to pre-Covid levels immediately, do small things consistently, keep track.
Speaking of which: You might have missed a perfect lesson in what it takes to be successful. Eugene hosted The United States Track & Field Olympic Team Trials, as this is runner central where I live. Here is an article that performance expert Brad Stulberg wrote about Olympian hopeful Brenda Martinez' on-track accident that cost Martinez her spot in her best event.  She accepted the inevitable, that she was out, and immediately focused her next event. Stulberg writes that instead of being angry or frustrated, she immediately moved on:
.Less than one week later, in the 1500 meters, Martinez  literally dove across the finish line to secure third place — by three  one-hundredths of a second — earning her the opportunity to represent  the United States in Rio.                  
It's easy to see how Martinez could have lost focus and been  sucked into a vicious cycle of rumination. But when I spoke with  Martinez shortly after these events unfolded, she told me that it was  the same mind-set that got her to the Olympic trials in the first place —  after ten years of training, which included setbacks, false milestones,  and close calls — that got her through it. "I just quickly let go of  what happened in the 800m and got back to my routine, to focusing on all  the little things I could do that would give me the best chance of  running well later in the week."    
Stulberg points out that when we are overly focused on the Big Goal, we lose sight of the second-to-second decisions that are part of our process. There are some days I am so sore and tired I can barely do an easy two-mile jog to Bailey Hill Road. Others, I feel like taking on the entire city's trails. But I do something daily, even if it's taking on the war of the massive black berry infestation that is already threatening the rhododendrons that my neighbor and I share on the border of our property.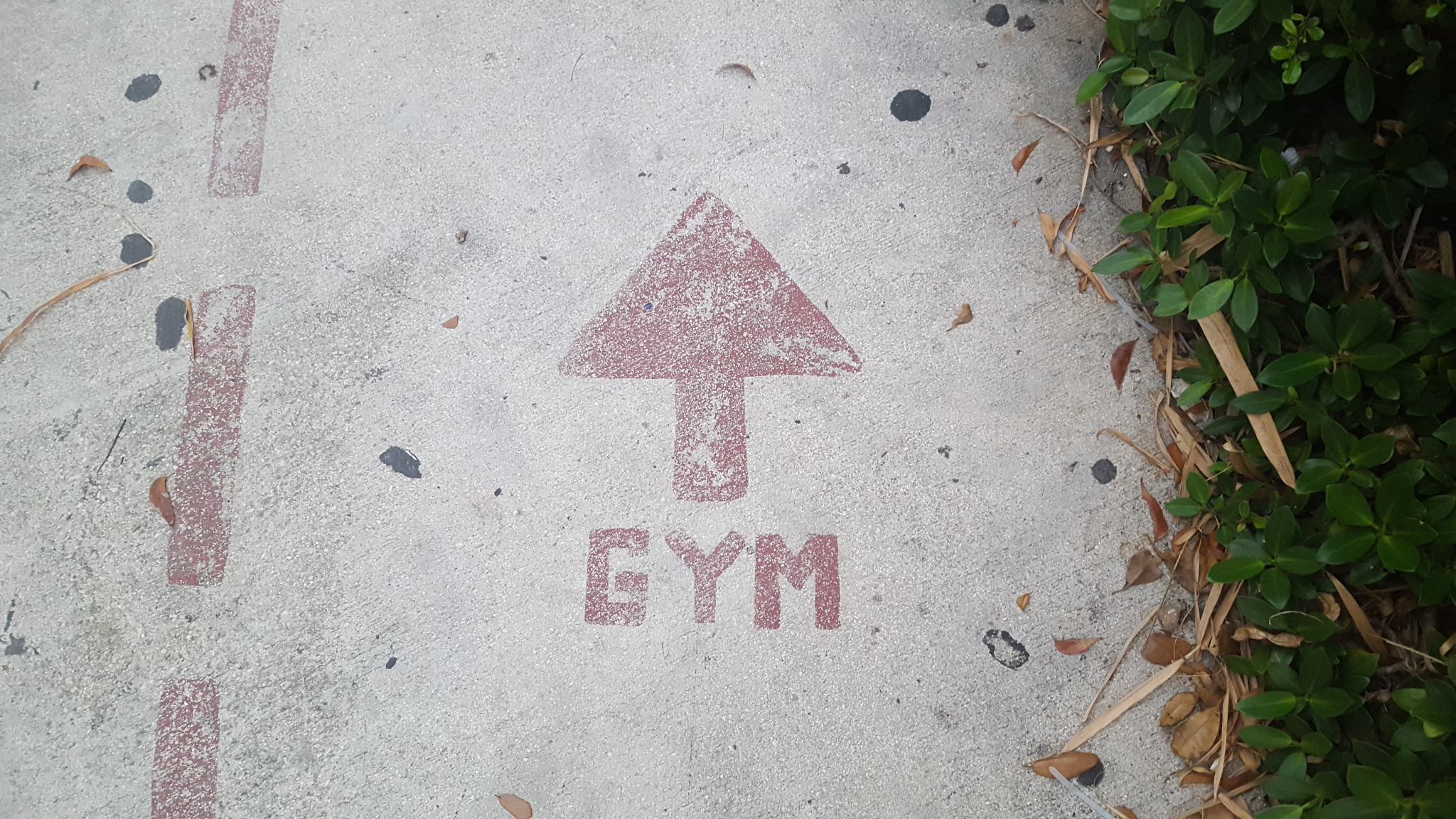 To that: after a long year with multiple setbacks, injuries and forced sitting due to terrible fires, this morning after my Planet Fitness workout, I was toweling off. Out of the corner of my eye, I caught sight of my shoulders. My delts were back., my sculpted triceps were back, along with all the strength that comes with the work. All those steady hours, all those reps, all that time. Plummer's right.
If I can do it at 68, chances are pretty good that we non-Olympians can also get back to top shape after a year in quarantine.
Steady focus on the process. Process, focus, and patience. And yes, you've got this.