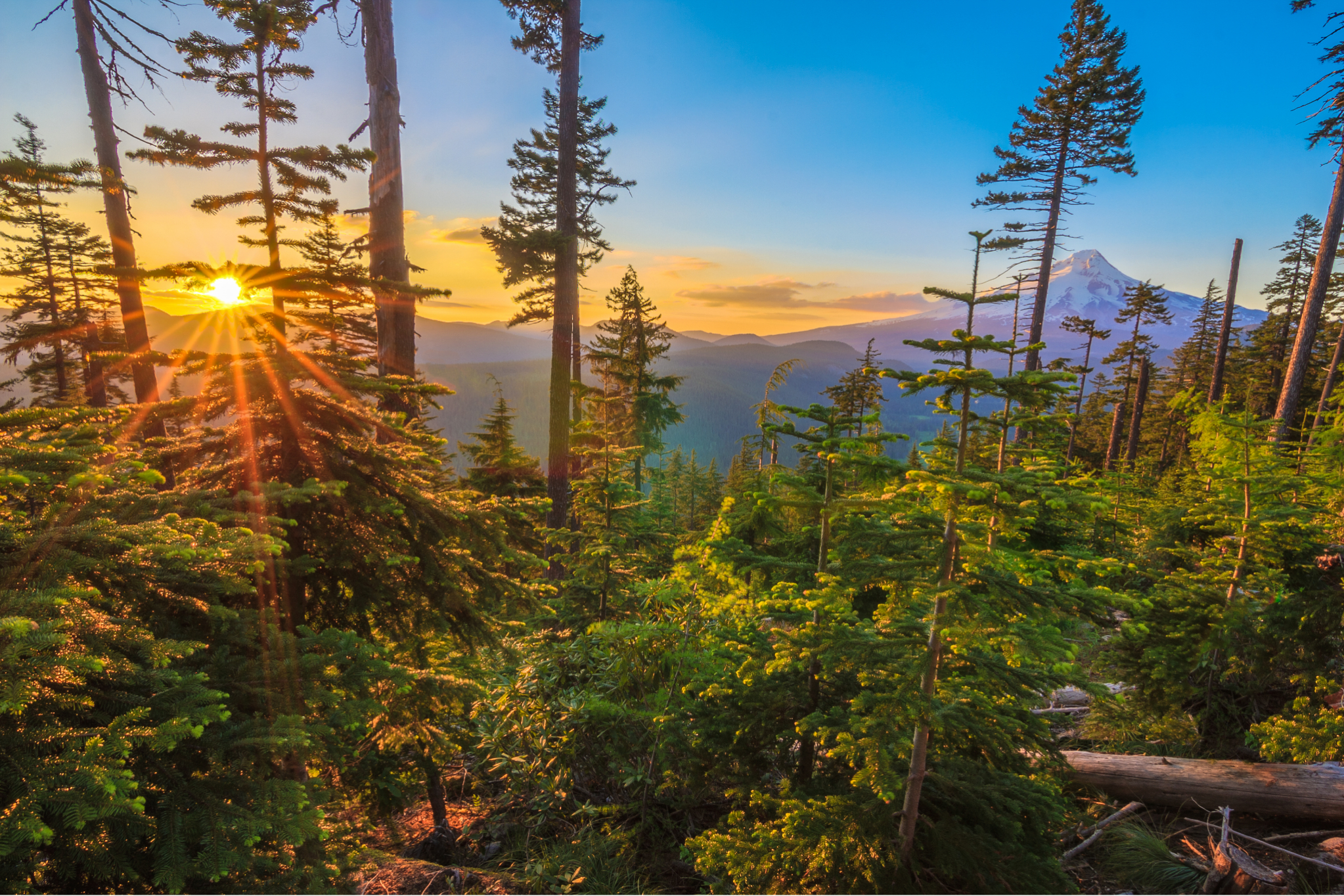 Why we keep having fits and starts to the beginning of warm season
Since arriving in Eugene last year and moving into my new-to-me home in the southwest hills, it's been a challenge to assimilate. Not because I have a hard time meeting people. Not at all. Covid dropped a steel wall down between my home and my neighbors' places, restaurants and bars had shut down, and all the normal places I might have gone to mingle and make friends were shuttered.
People had  become shutins. The only friend I had was my real, estate agent. I had to stay in, too, especially since I had fractures which prevented me from hiking on the popular local trails. We spoke every so often so that I wouldn't go mad. However I needed to put roots down, if for no other reason than my house isn't a home unless I can share it on occasion.
As that has begun to roll back, and as yesterday marked the date when a great many if not most of our public facilities can again offer us places to gather, I'm reading and hearing about how some folks now are actually preferring to stay home. That's not only normal, but it's also to be expected, even as so many of us are bursting at the seams to hit the trails and go play.
Here's how to understand this.
When a massive change happens, the change happens to us, and we experience losses. This process is explained in Dr. William Bridges' seminal book Transitions: Making Sense of Life's Changes. I'm a certified trainer in that material, and long years of both using and teaching his ideas have helped me navigate tough times.
There are three distinct, but not necessarily linear phases in a transition.
First, Bridges says that when we have a major event, like this pandemic, we experience losses. In this case, everything from loss of freedom, of work for many, of health,  and worst, losses of loved ones. This precipitates a transition for each loss, which is our emotional response to the event. He calls this The Ending.
Bridges states that in our Western culture, the compulsion is to avoid the pain, and to move on as quickly as possible. However, to heal, and to better manage the discomfort, he recommends:
Name what you have lost
Take the time to mourn
Those two critical steps allow you to acknowledge that you are indeed in process, and invite you to take the time you need to work through those losses. Quarantine forced that upon many of us. As is the habit of our society, many of us didn't like it much, for in many ways, being inside required us to face down what we didn't want to look at, and we chafed. Which is perhaps why so many struggled, resisted, and marched against masking and other restrictions.
The second phase that Bridges describes is The Neutral Zone. The way I describe it is that it's like being hung between two trapezes, in the fog, having let go of one bar, and having no clue whatsoever when the next bar will slap your hand.
In Oregon's case, Governor Brown has been particularly proactive. As a result, death rates are lower than many other states. This approach has frustrated many, but there's a way to understand why.
For the last year since the start of quarantine, billions have been living in limbo, a forced existence that caused distress in a variety of ways. The in-between time is the most difficult for those who are action-oriented, particularly for those whose careers took a nose dive.
People who find it difficult, if not impossible to deal with long periods of not knowing act out, try to restart their lives before it's time, which has led to multiple shut downs across Oregon and elsewhere. There's no question that quarantine put many in jeopardy, placed incomes on hold and child development in trouble. But the greater risk was sickness or death, even to those who to this day deny Covid's existence.
For months, Oregon's gyms were closed, restaurants shuttered but for outside dining, which doesn't work in our wet and cold winter. Essential businesses were open, and we were forced to adapt to the new in-between way of being. People chafed, and insisted on trying to force things to go back to a normal in which they felt more at ease.
While this is understandable, those actions were the very thing that forced additional shutdowns when hospitalizations began to creep upwards again. That inability to deal with not knowing is precisely why we've seen tentative starts, returns to shuttered restaurants and frustrating policies.
Bridges wrote that among the best ways to manage through The Neutral Zone included:
Create interim scaffolding, in other words, rituals and systems which created norms, a bit of order and short term goals into each day
Establishing networks, which is even more essential during lockdown, to assuage loneliness and isolation.
Perhaps the most important was to establish networks. People who isolated had greater issues with alcohol and substance abuse. The normal outlets of social interactions might have been restricted, but the need to establish regular, ongoing check-ins, and the critical need for stress-busting hilarity, were lifelines. Those who had the hardest time, retreated further.
Bridges also explains that some people end up preferring this inbetween time, and when it comes time to head back into whatever new "real world" there may be, they balk. In fact, the longer people have to get adjusted to the demands of quarantine, the harder time they may have to re-assimilate.
The final period of Transition is what Bridges refers to as The New Beginning. This past year, people tried over and over again to force the economy to reopen, eager to create a New Beginning before it was either appropriate or safe. That's still going on, and that is also why in so many parts of the world Covid is again surging with deadly results.
The New Beginning in any transition cannot be forced. In the case of a health disaster in particular, no matter how frustrated people may be, rushing back to "normal" simply forces a return to the conditions of The Neutral Zone all over again.
As we've seen. Oregon hasn't seen that so far, although we've had smaller surges when people have been impatient. Which is why some, but not all, of our quarantine restrictions have lifted somewhat.
Here in Eugene, I can now eat out, dine in, work out, and shop, but not without a mask, and still with social distancing. Bridges says that for The New Beginning to work, we have to:
Move into this new world slowly and with caution, and learn the lay of the land
Let go of the need to make things as they were for they are no longer the same.
Lane County, where I live here in Eugene, is currently under a HIGH Covid Risk. While that means that there are relatively more freedoms, it means that we are one step away from another lockdown, with warm weather beckoning us all to shake off the winter blues. Many people celebrated the reduction from Extreme to High, but that can't be interpreted as "leave your masks at home!" The pleasure we Oregonians might feel at having the leash let off just a bit can be ruined immediately if hospitalizations spike again.
However, there is another issue:
The article describes the very real fears that people are experiencing as the world begins to open up, not only because of people who refused the vaccine, but also because the lockdown also became a haven for some who could work from home.
Such reticence is understandable, particularly for folks with health issues. I'd be scared, too, if my lungs were compromised, and I knew the community was laced with folks who hadn't got vaccinated. As of yesterday, 33.8% of Oregonians are fully vaccinated. That's helpful, and hopeful, but inadequate, especially with new variants breaking through and making the rounds.
All of those feelings are normal, according to Bridges. Any time you and I undergo a major change, we're rattled by the losses, disturbed by the sense of helplessness, and often deeply uncomfortable about facing the world as it is now, not as it used to be.
I hope the Bridges material helps to put this past year in some kind of perspective. Also, it might help you see what's going on right now with greater understanding, as some folks head out the door fast, and others put another log on the fire and snuggle up.
For my part, as a newcomer to Eugene, the real benefit to the ease on restrictions from Salem has been meeting my neighbors. Rachel, Tyler, Emily, Phoenix, Tiffany and many others, all with their dogs, have been walking by my house in the southwest hills, affording me much-missed conversation and a sense of community. I no longer am surrounded by strangers.
Still, the very best news, even as we continue to be faced with challenges, is that much of what makes this state so wonderful is what we get to do outside. That, at least, is one place we can play  with greater safety. To that, then, please see this: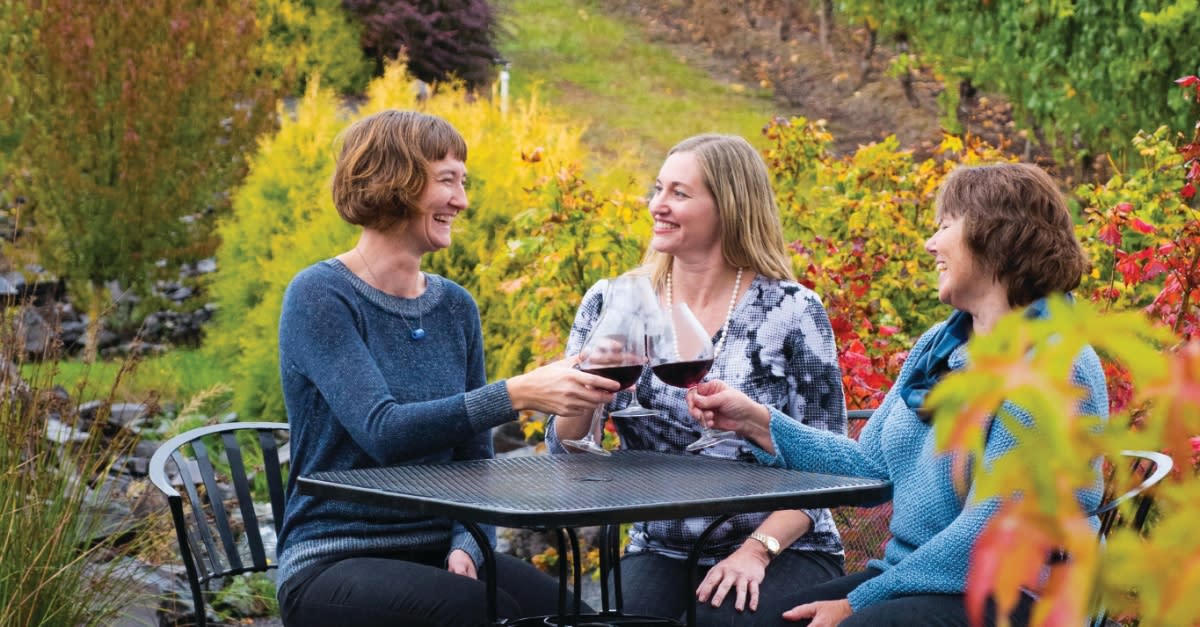 Woods, water, parks and bike lanes, Eugene has or is close to all of it. Which is why my bike is coming out this weekend. And here is where I'm headed today for my salad bar fixings: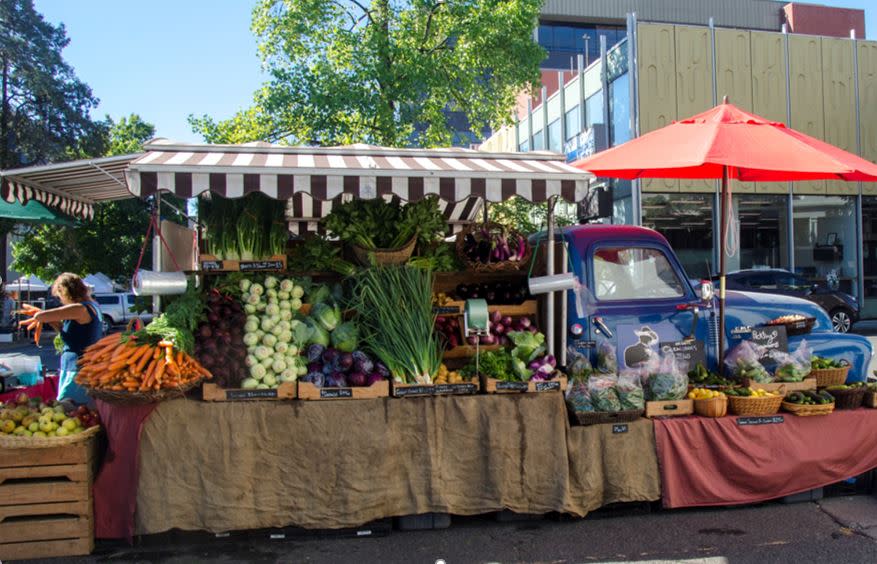 Spring is a new beginning. Quarantine isn't quite gone, but it's shifting away. The sun is out, the flowers are blooming. Time to grab a mask, at least for now, and rejoin the community.